This November, we are sponsoring a Dance 4 Haiti event to tech
In 2022,  Hartford started a project in Cap-Haitien which is a port city on the North side of Haiti.  Hartford has purchased solar energy equipment for a school serving over 600 students from one of the poorest communities. This project, led by Rev. Lionel Scott, will be the first time this school will have power. Once installed, this will enable the school to have lights, ceiling fans and a computer lab. We expect this project to be completed in September. 
Please donate to support projects like this. Click the DONATE button to go to Hartford's donation page and select AFRICAN RELIEF.
Foreign Missions and Evangelism Outreach Ministry
Matthew 28: 18 - 20, The Great Commission to "Go."  Through the Glorious Gospel Christian Outreach Ministry (GGCOM)  Lead by Pastor Ruby, to win souls for Jesus Christ and to not only provide needed donations, e.g., school supplies, Bibles, clothing for men, women, girls and boys, but to complete projects, big and small, to help the Haitians in this impoverish nation.  From Port-au-Prince, to the mountains of Creve', Mole St. Nicolas, and Bombardarpolis, Pastor Ruby has been traveling to Haiti since the devastating earthquake in 2010, to advance the Kingdom of God and to be a blessing to God's people.  In 2015, Pastor Ruby sensed God's call on her life to lead the missions' teams.  She travels to Haiti annually teaching and preaching the Gospel of Jesus Christ.  Since 2015, some of the missions projects that have been completed under her leadership and with the financial support of committed sponsors, including Hartford Memorial Baptist Church, was the installation of four (4) ceiling fans at the M.E.B.I. Church, installation of four (4) casement windows in the Church, the purchase of four microphones and stands, and painting of the Church sanctuary. The missions and projects' work continues in Haiti. Recently, in December 2020, with a $500.00 financial sponsorship from the Hartford Memorial Baptist Church, the Children in Port-au-Prince, Haiti and in the Mountains of Creve' were able to have a wonderful Christmas celebration with gifts under their Christmas Tree.  
To God be the Glory!
Dr. Ruby Bowens and Rev. J B Fields facilitated two workshops in Haiti in September 2021.  Participants were all given Certificates from Dr. Bowen's ministry, Glorious Gospel Christian Outreach Ministry.  Also pictured below is the Children's Christmas celebration December 25, 2021 sponsored by Hartford Memorial Baptist Church in partnership with Glorious Gospel Christian Outreach Ministry.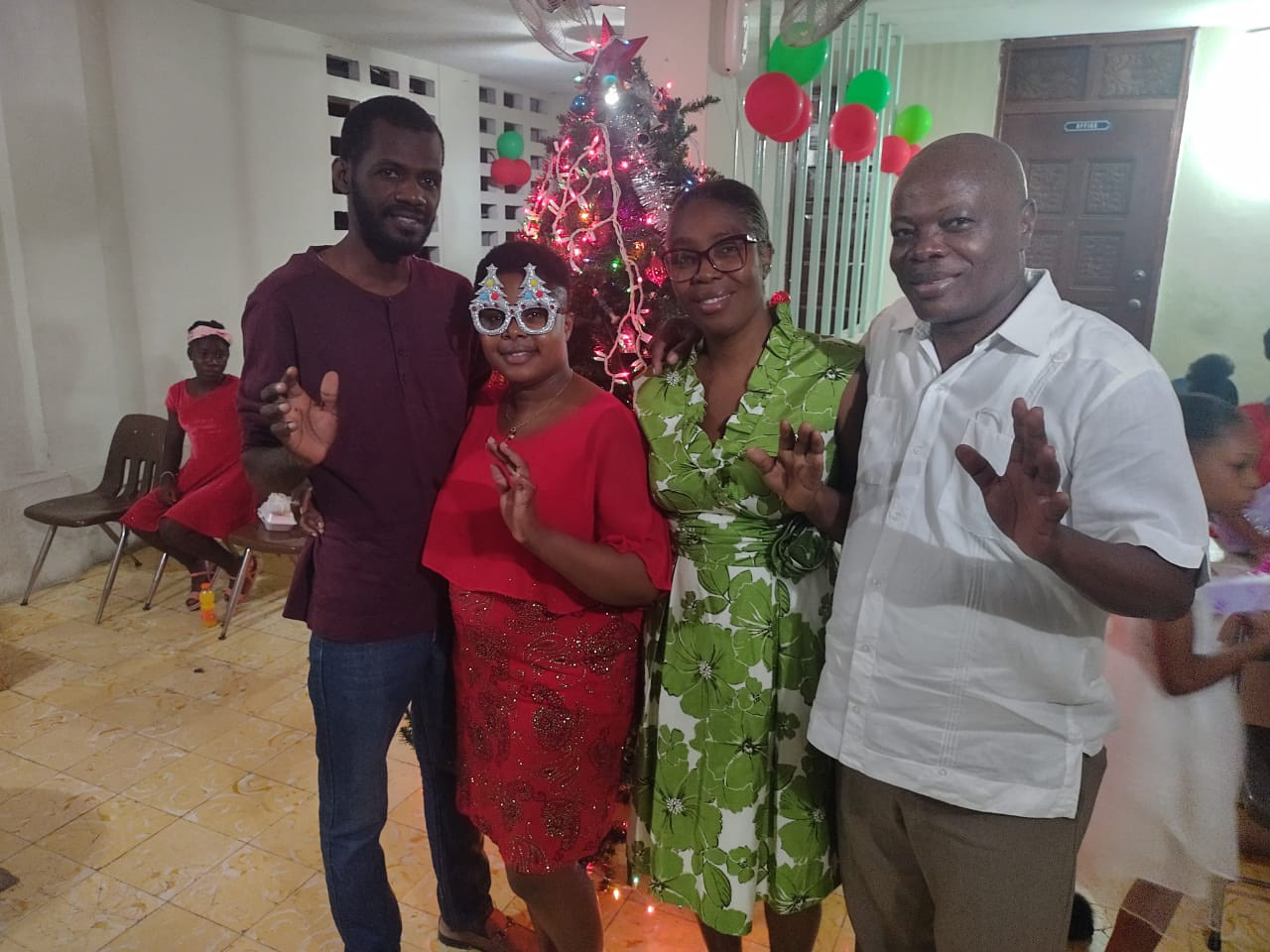 Hartford, through Pastor Christian Adams, has recently sent $500 to Haiti for the Children's Christmas Celebration this year (2022) and through my ministry, Glorious Gospel Christian Outreach Ministry, have sent just over $200 as a first installment of Scholarship funds for two students. God is to be praised! - Dr. Ruby Bowens

Click the button to make a donation to the church in the line item - AFRICAN RELIEF