Morehouse Men celebrating our Morehouse Brother Judge Jonathan J.C. Grey during his investiture service. He was appointed by President Biden and confirmed by the US Senate to serve as a Federal Judge in the United States 6th District Court for the Eastern District of Michigan.
#EtFactaEstLux
Current Detroit Morehouse students with financial needs (Fall 2023).
Please contact President Spears if you have the financial resources to assist any of our current students in need at info@detroitmorehousealumni.org
SpelHouse gear for sale just in time for the Fall
$55 for the crew and $60 for hoodies. 
They are hand made  and orders take abt 5/6 weeks after they are placed. 
Contact Justin Kimpson if interested.
justinkimpson@gmail.com
It's college recruiting season - Morehouse will be at the Links/DAPCEP college fair
Contact President Spears if interested in participing in any college fair events at info@detroitmorehousealumni.org. Additional events will be posted here.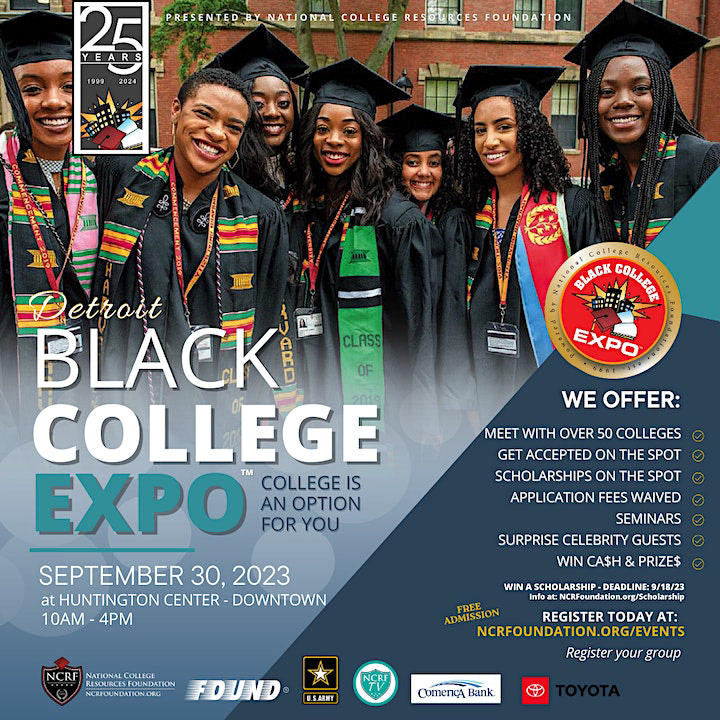 Upcoming Detroit Chapter social activity. Come fellowship with our brothers and celebrate HBCUs.
MCNAA Homecoming Tailgate Early Bird Offer - Ends Sept 11 (EXTENDED)
Here is the Promo Code that you can share with the chapter. This promotion is intended for alumni, family and friends. The 1st allotment of tickets for the Chapter is (8 pairs). If the Chapter sells all of these I will allot another 8. This will allow the chapter to raise approx $2000. Note: this offer is only good for two weeks.

Promo Code: MCNAATAILGATEDETROIT23

Let me know if you have any questions.

ML
No refunds.
This offer does not include a football game ticket.
Regular price MCNAA Ultimate Tailgate tickets will go on sale in September.
If chapters have event sponsors that want to be involved, please contact
info@morehousealumni.org. Sponsor dollars are shared with the Chapter.

THANK YOU to the following brothers who paid dues last season...the 2024 dues season has begun. 
The following brothers have already paid dues for 2023-2024 fiscal year:
Virgil Humes
Vincent Mccraw
Richard James
Mark Davenport
Rufus Stephens
Taft Parsons
Vince Little
Yohonn McNeal